If you have noticed, most of the URLs we share on our favourite social media platforms look extremely long and untidy. If you want to clean up URLs and make them shorter, then URL shortening is here to help.
URL shortening
Did you know that
http://www.dailymail.co.uk/news/article-1158905/Microsoft-boss-Bill-Gates-bans-children-using-Apple-products--wife-admits-shed-like-iPhone.html
and
https://goo.gl/H0w2N
lead to the same page? But consider how long the former address is. URL shortening is a very nifty technique that is used to make URLs significantly shorter and tidier before sharing on social media. In addition to this, it can help blogs and other content creators when it comes to tracking clicks and traffic to their website.
Some URL shortening services
There are over 300 websites that provide URL shortening services. However, you may need just about one or two. This is the shortener I usually use:
Goo.gl
Goo.gl
is Google's official URL shortener. In addition to a clean and simple interface, Goo.gl allows you to copy shortened URLs with just a click. Also, it keeps a list of all URLs you have shortened (you should have logged into your Google account before shortening) so it is easy to go back to them later. The number of times each shortened URL has been clicked is also displayed for analytic purposes.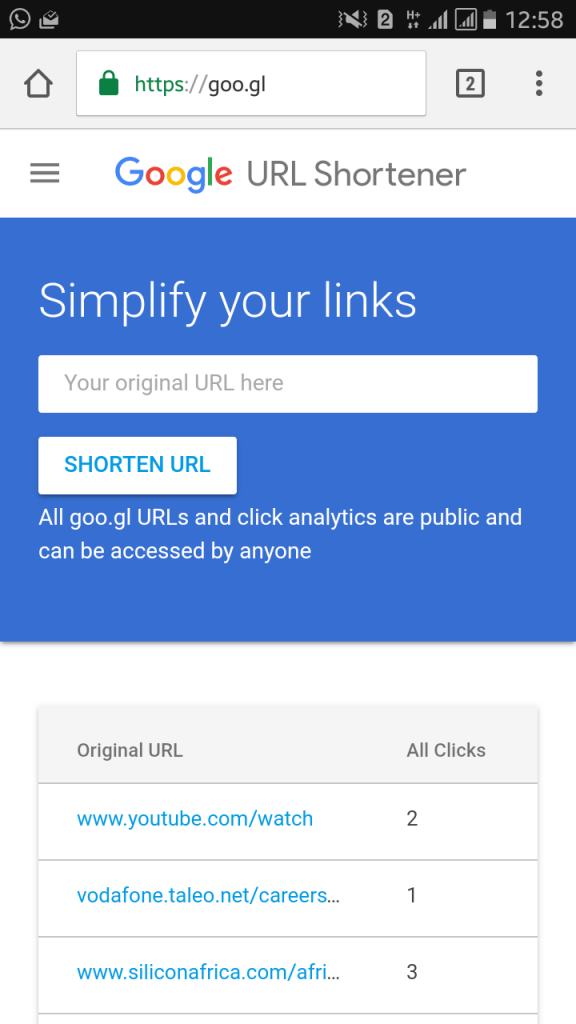 OTHER SHORTENERS THAT CAN ALSO BE USED
TinyURL
Bit.ly