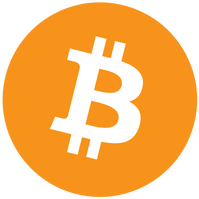 Bitcoin
Bitcoin is an innovative payment network and a new kind of money & it is the simplest way to exchange money at very low cost.Bitcoin transactions are secured by military grade cryptography. Nobody can charge you money or make a payment on your behalf. So long as you take the required steps to protect your wallet, Bitcoin can give you control over your money and a strong level of protection against many types of fraud.
At the beginning I have to tell that you surely have to attentively pro-honor all material in my tutorial. All earnings depend on your luck and the computer.If you have free time, you easily will be able to earn more money, just create your twinks for it.
Requirements
.Google Chrome/Mozilla Firefox
.24/7 Computer
.Internet / Network (Obviously) Get cheat at
http://hackgh.wikiforum.net/t4811p50-buy-hackgh-proxy-cheat-for-free-browsing-ghana-only#14740
.Modering sometimes your work
How to earn ?
1. First of all go to
this website
& register for an account. NB:Skip this step if you have a bitcoin account.
2.Now go to
This website
& click Signup
3.While signing up enter your bitcoin address from your coinbase wallet
4.Now confirm your email & log in to your account
5.click on Free BTC From header & Scroll down
6.At the bottom, click "I am not a robot" & Verify it
7.Now click "Roll Numbers" Button
8.If you have luck you'll get some bitcoin
9.Now go to Multiply BTC Tab from header
10.Press "CTRL+SHIFT+J" (If chrome) Or right click anywhere on the page & click inspect element & go to console tab (If firefox)
11.Now Go to This link & copy whole paste to your console & press enter
12.All done! It'll start earning for you.
Notes
.Don't be greedy! its a slow process & Its autopilot
.It needs some moderating because you'll need to Re-Run the script it every hour when it automatically redirect you to get free btc
.Every hour you can roll to win more
.Make sure that your adblock is not running on their website